On your Live View Global settings press the icon

and choose from the dropdown menu your preferred audio file for playback. The audio file will play back uninterrupted in a continues loop.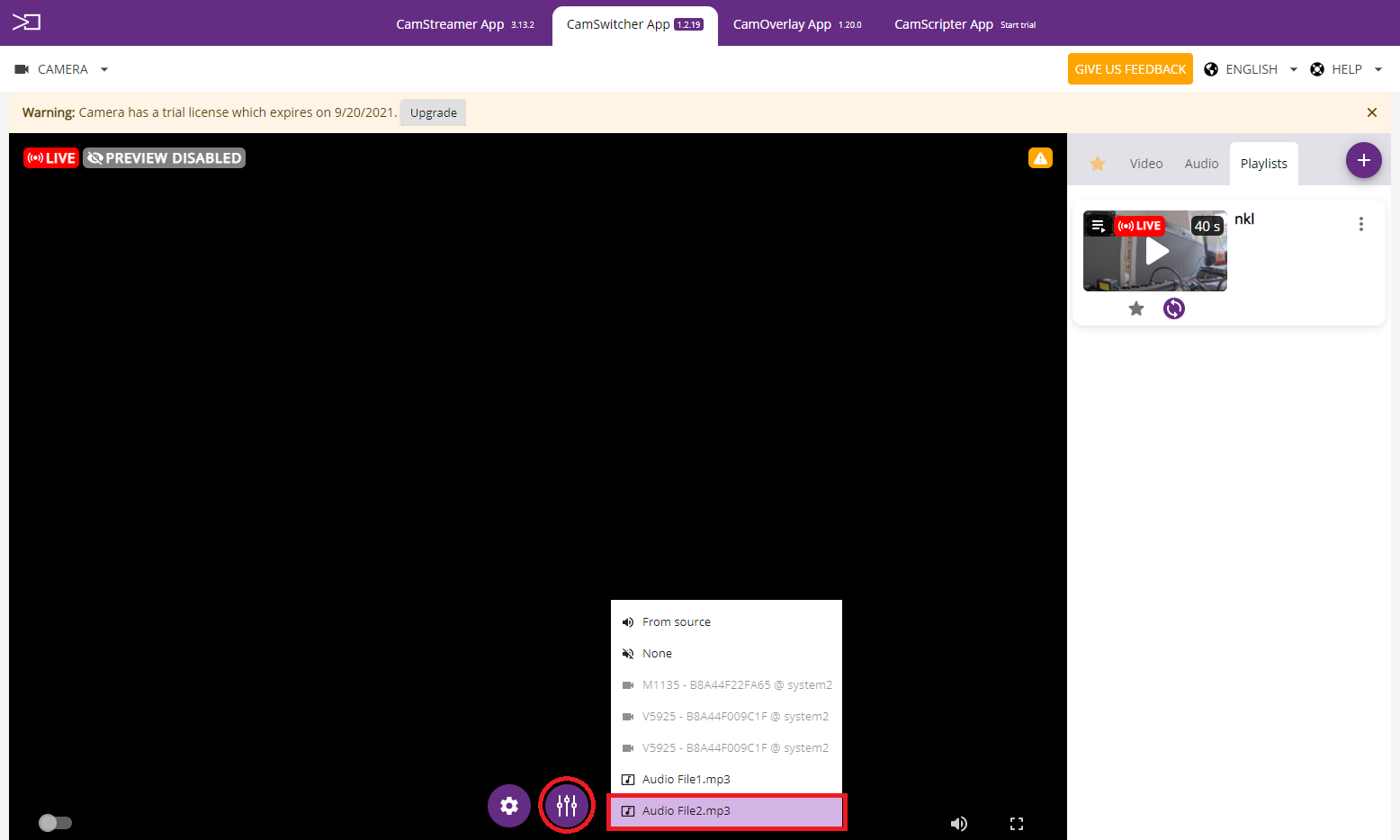 If you edit the the audio playback option in the playlist editor section, then your background music will run and the audio will restart every time with your defined camera sequence allocated settings.